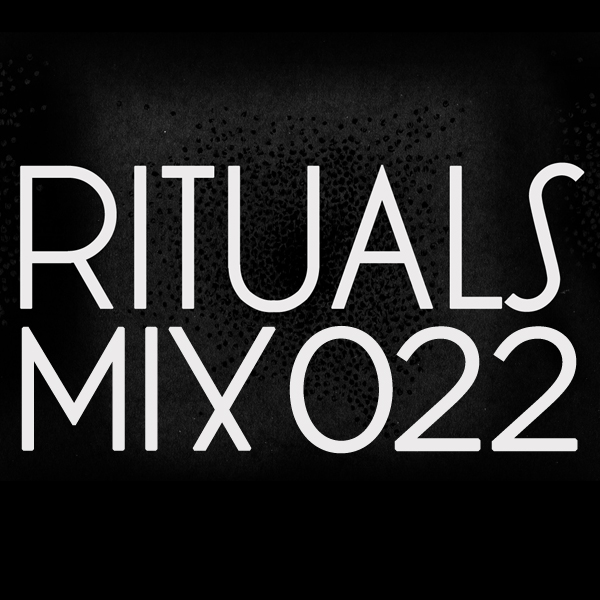 Here's a mix I recorded for the monthly Rituals party which has just recently moved to The Loft after the shit show at the old K&M. I will be DJing the show on Friday, April 22nd sharing the decks again with Frankie Teardrop (Systems of a Romance) & Glenn Maryansky (Tiers & Cult of Youth).
Scotty wrote an apt description for this mix:
RITUALS MIX022 arrives courtesy of Sybil Jason, who will be DJing for us later this month when Kontravoid and Rosa Apatrida descend upon you all.

You may be familiar with Sybil from her stints DJing at Wierd (VRIP) or her contributions to the Minimal Wave program on East Village Radio. Sybil also co-hosts the Pleasure Discipline party, which if you've attended should provide a glimpse into what you're about to encounter.

What you'll find here is a bizarre, schizophrenic potpourri of songs. Sybil treats the listener's sensibilities like a mad puppeteer; leading you in one direction before jerking you in another altogether. It makes sense somehow, which may be the weirdest aspect of it all. Enjoy the beautiful whiplash.
The whiplash that is what it sounds like in my brain at all times, with clicks and glitches…. really just a typical Farced mix.
Minimal Syb Rituals Mix #022
Play Now
|
Play in Popup
|
Download
Tracklist:

1. Killing Joke – Europe
2. Cinema – Cinema Star
3. Martial Canterel – Listener Dead
4. Skinny Puppy – Church
5. Throbbing Gristle – Dreammachine
6. Honey Bane – Boring Conversations
7. Wirtschaftswunder – Analphabet
8. Videoclips – Husky
9. Severed Heads – Casey's Ion
10. Videosex – Ana
11. Near Paris – Visions
12. Aus Decline – She Gave Me Algedy
13. Experimental Products – The Addict
14. Nuit Des Stars – Plan Actuel
15. Pharmakon – Crawling on Bruised Knees
16. Faded Image – Insanity
Come out, should be a good show and enjoy this mix. I enjoyed recording it thousands of feet in the air en route to LAX.